History
At Earls Colne Primary School and Nursery, we believe that an understanding of events in the past help us better understand the world of today and tomorrow.
Children use a range of sources to ask questions and investigate life in the past.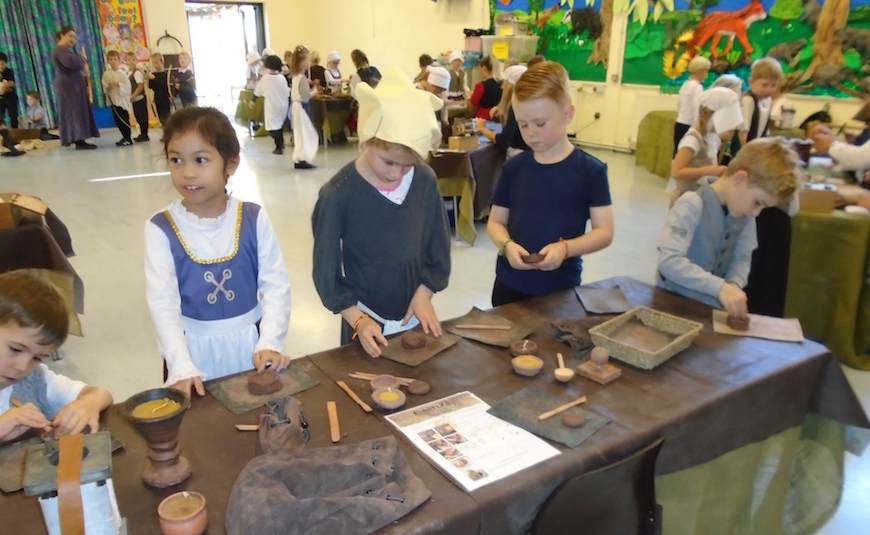 Through an enquiry-based approach, children will learn to ask questions about the past. They will use a range of evidence to form their own opinions and develop their understanding of the periods of history studied and how events have had a lasting impact on Britain and the wider world.
Children will develop:
A chronological understanding of periods of British and world history

An understanding of significant events and people who have changed the world

An ability to ask, research and answer historical questions

An ability to make links between different periods of history
In Key Stage 1, children study significant events during and beyond their own lives in the local and wider community.
In Key Stage 2 children have the opportunity to develop a broad understanding of chronology by studying a range of civilisations and periods of history as well as looking at developments within our locality.
To reinforce and enhance their learning, a number of enhancement activities regularly take place. Children visit a number of museums and attractions throughout their time at Earls Colne and we are regularly visited by History Off the Page who run themed days about the Vikings, Ancient Greece, Egyptians and Castles.