The Friends of Earls Colne Primary School and Nursery

Upon joining the school all families become members of 'The Friends'.
Friends PTA is our parent teacher association run by a team of parents and volunteers of the school, fundraising to give back to the children in our school community.
Read our Friends Newsletter here
Meet the Committee...
Meet the Friends
Upcoming Events
We can be contacted via:
Facebook Group: Friends of Earls Colne Primary School and Nursery
Instagram: @friendsof.ecpsandnursery
Email: Friendsof.ecpsandnursery@gmail.com
The Friends are always on the lookout for new fundraising ideas and would love to hear from you if you have any.
We are always grateful of any help organising, running and clearing up after events. Please do come along and get involved.
How to we spend our money?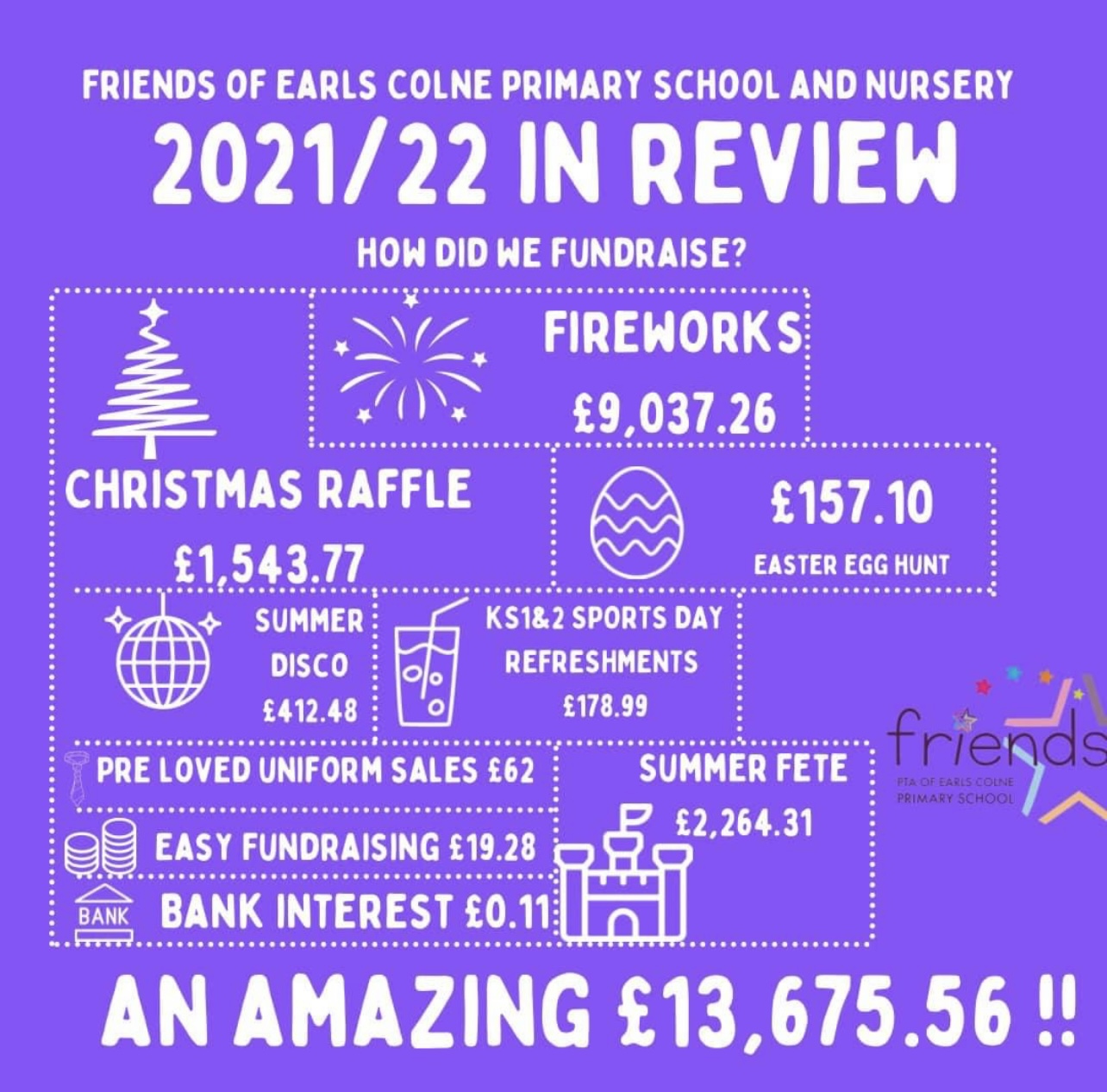 Additionally, every year The Friends contribute more than £3,000 to pay for enrichment activities, trips and visitors for all children in school!
This year The Friends have already helped enhance the curriculum by contributing towards:
Year 2 trip to Hedingham Castle
Year 4 visit to Colchester Zoo
Look out for further details of events run by The Friends and dates of meetings in the school newsletter.